The School of Communication of the Hang Seng University of Hong Kong held a seminar on "The Development of the Metaverse and its Application in the Field of Communication" in the Lee Ping Yuen Chamber of the Lee Guo Wei Academic Building on the morning of 5 January 2023.  More than 30 elites from academia and the related industry attended the seminar.
The meeting started with a welcome speech by Professor Ronald Chiu, Associate Dean of the School of Communication. He expressed that metaverse is mainly the creation of a decentralized 3D virtual environment. It is to apply a variety of advanced communication carriers such as virtual reality (VR), augmented reality (AR), artificial intelligence (AI), and blockchain to create an artificial and diversified virtual world, so that our business, education, investment, communication, games and other activities can be carried out in this virtual world. Many activities in human society will be completely changed if this advanced concept is further concretized and popularized. Professor Chiu also pointed out that although the development of the metaverse has unlimited prospects, it also faces some challenges, such as how to troubleshoot problems with physical devices, how to expand the application level of the metaverse, how to protect the right of privacy, and how to avoid user addiction and other issues.
The guests then offered valuable opinions on the relationship between metaverse and AR, VR, AI, and the development of NTF, and conducted in-depth discussions on the challenges facing the metaverse, such as whether the technology is in place, cost-effectiveness, government regulations and political environment constraints. The guests believed that the metaverse will be a new form of communication regarding the relationship between the metaverse and the field of communication. However, content production and innovation are still the most important link in the application of the metaverse, Hence, there is an urgent need for the communication academia to strengthen students' capability in this area. With the rapid development of metaverse technology, how to strengthen the concept of technological ethics in the future is also a topic worthy of attention.
The seminar ended successfully after two hours of heated discussions. The keynote speakers at the conference include Dr. Samuel Fong (Executive Director of D&R Asia Limited), Dr. Colin Lee (Founder at Digital Awakens VC, Digital BuildRise), Ms. Becky Wong (Co-founder & COO of INDEX GAME), Mr. Jo Ho (Head of Business Innovation), Dr. Keith Cheung (Associate Professor, School of Communication).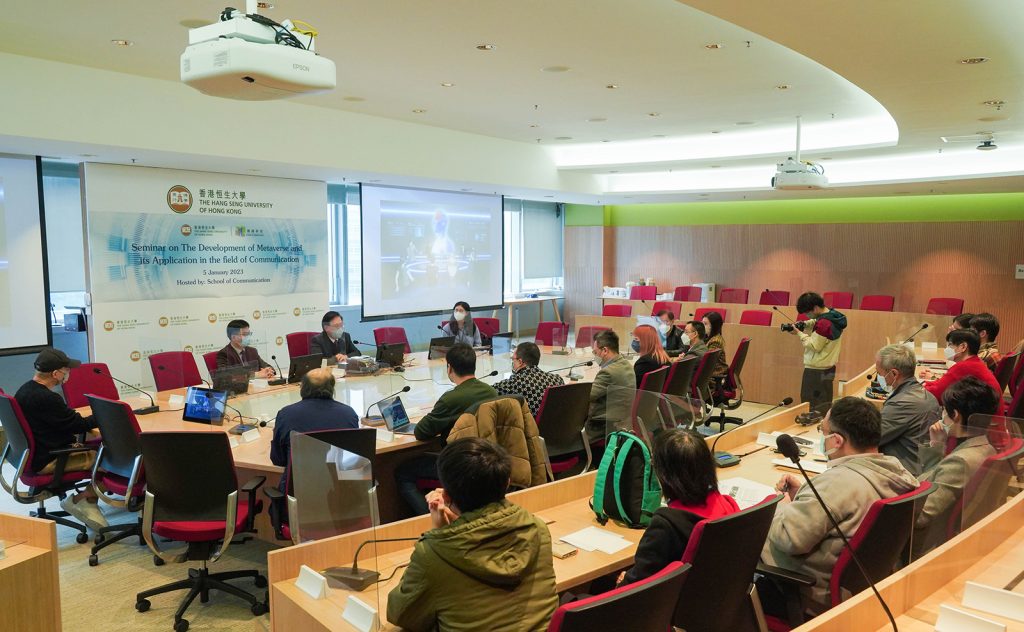 Meeting Scene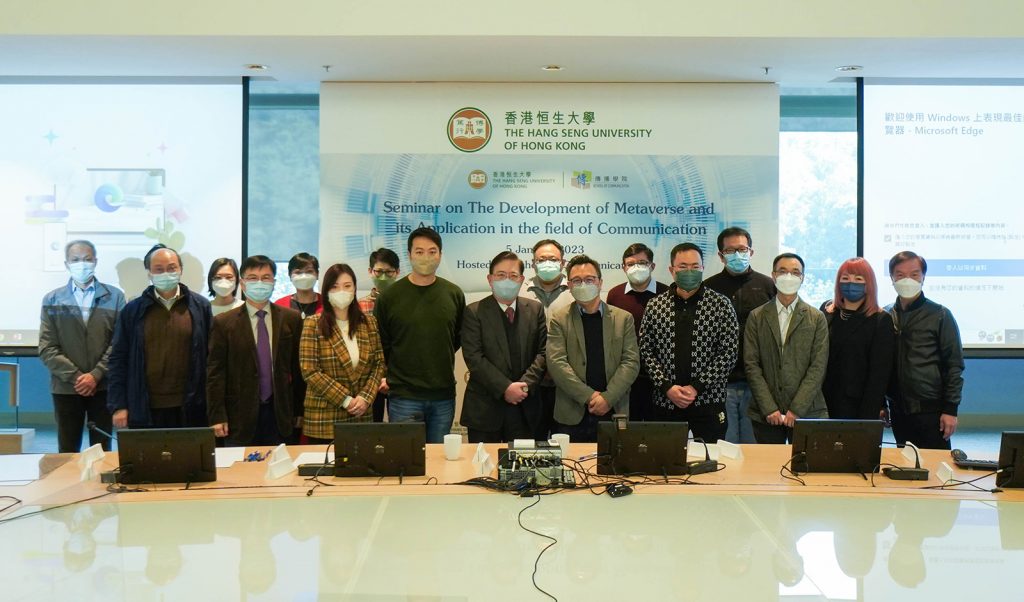 Group photo of seminar guests and teachers of the School of Communication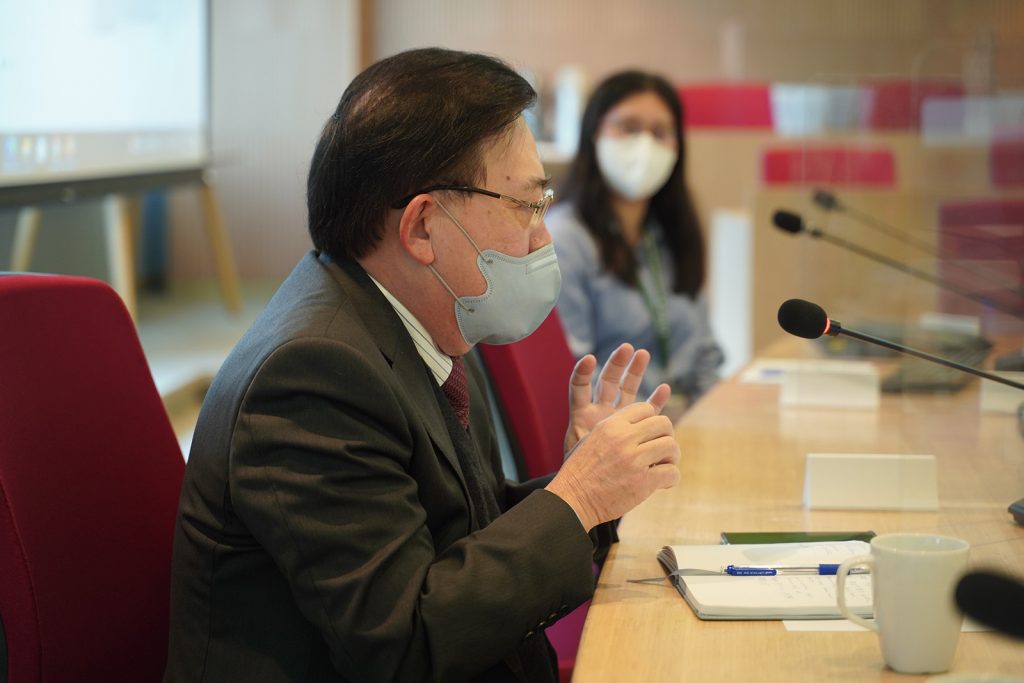 Professor Ronald Chiu, Associate Dean, delivering a speech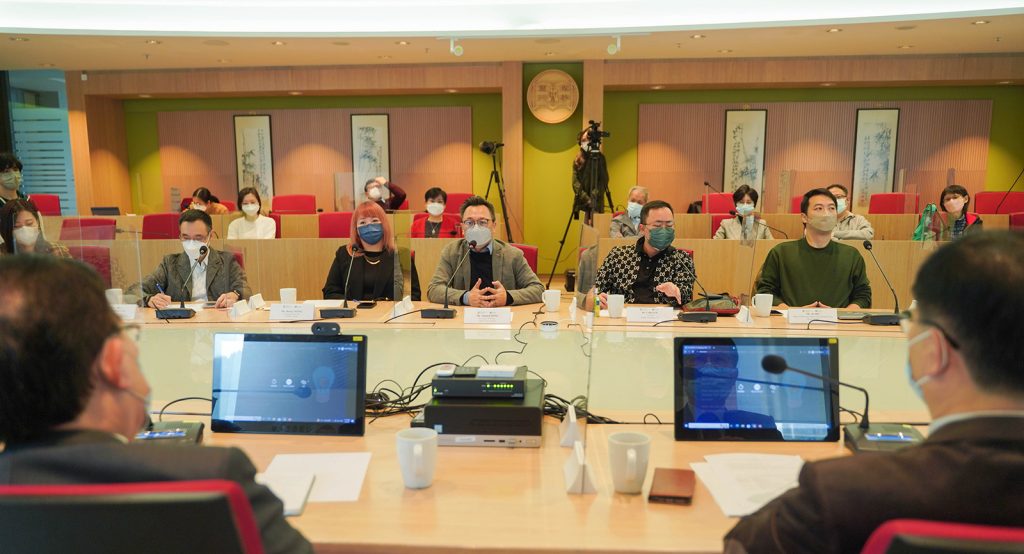 Guests expressing their opinions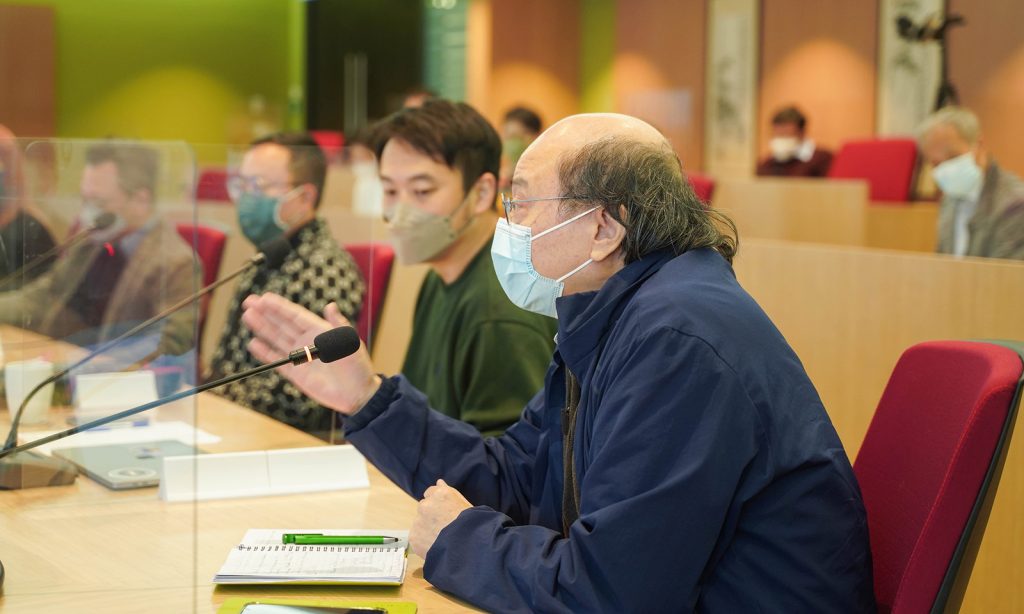 Professor Trevor Siu, Director of CMCT Program, participating in the discussion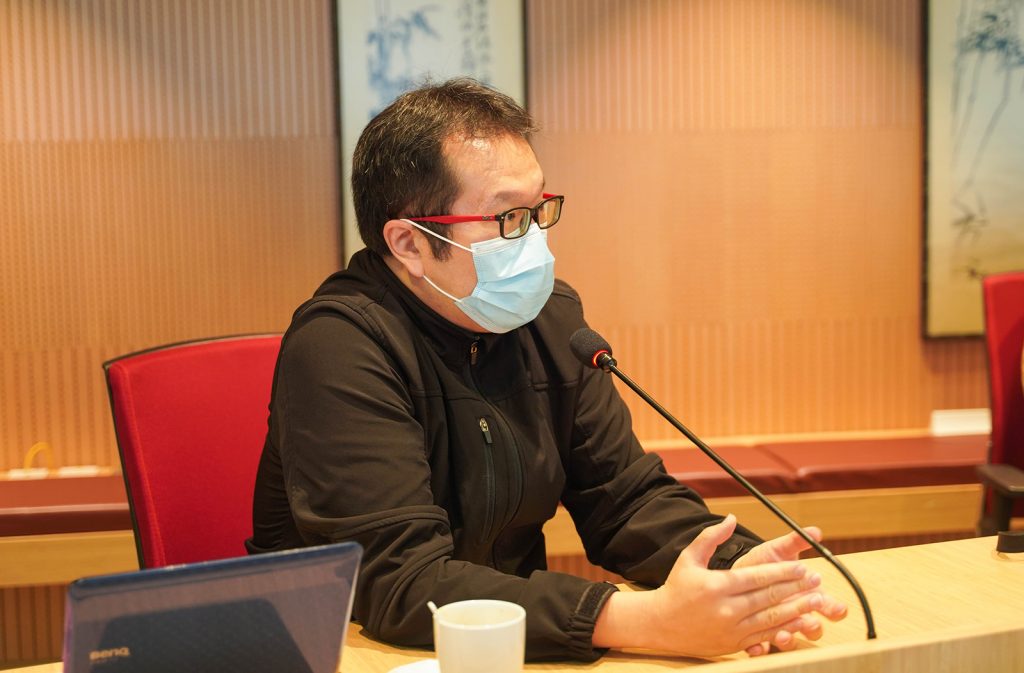 Dr. Chi Kit Chan, Director of BJC Programme, participating in the discussion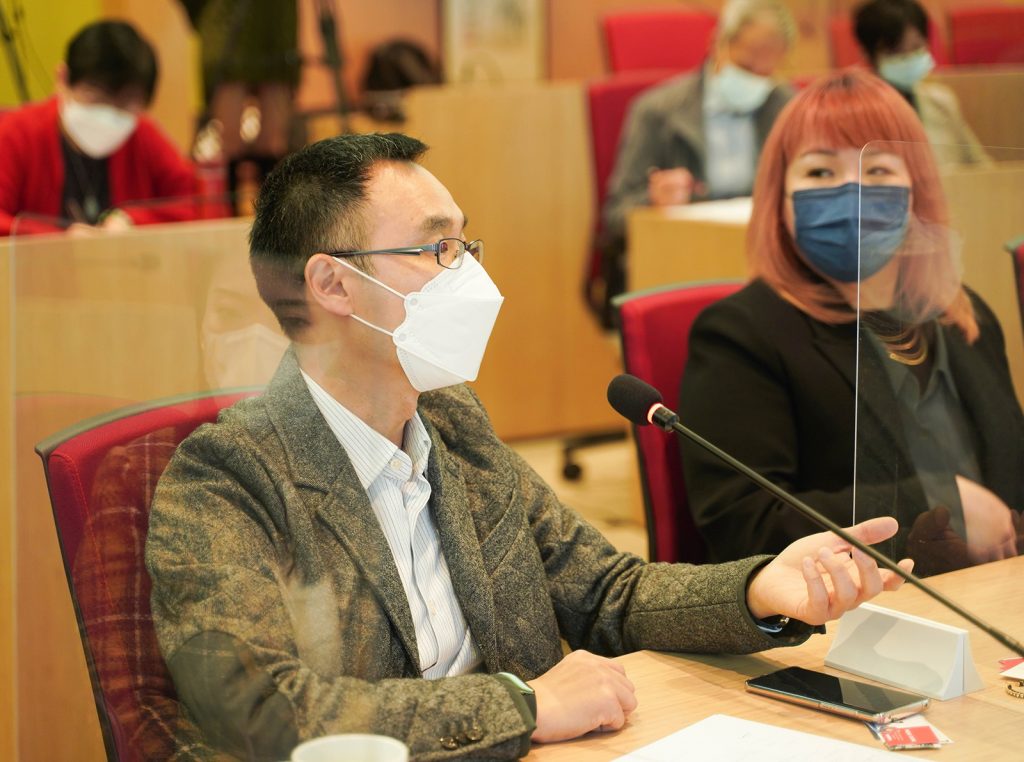 Dr. Keith Cheung, Associate Director of CMCT Programme, participating in the discussion