SCOM Talk Series #49 
On 23 March 2023, the School of Communication hosted the SCOM Talk Series 49 with Mr. Yeung Wing Cheung, Senior Manager of Production Department of TVB Co., Ltd.: Information, Culture and Education, sharing his extensive experience in television informative, cultural, educational, as well as documentary programs spanning over 40 years. Mr. Yang highlighted the revamped infotainment program "Scoop". It has become a channel to help ordinary citizens to solve problems encountered in their daily life, and pursue justice. Citizens would say: "Report to Scoop", which has become a catchphrase in the city. "Scoop" is full of media concerns and social responsibility, and it has achieved the highest cross-platform live broadcast ratings of 23.7 points (1.52 million viewers), ranking first in the ratings list.
Mr. Yeung said: "Because too many people reported their cases that the one-and-a-half-hour "Scoop" could not meet the needs of all citizens, that's why "Scoopplus.TVB" was conceived and established." Through extended airtime, audience grievances would get more exposure and attract more attention. He pointed out that people's emotions need to be released, and if they are suppressed, it could turn into social outrage. He will also consider opening up to other people who are interested in making video content, or KOLs, and to provide them a chance to showcase their productions.
For young students who are interested in entering the media industry, Mr. Yeung advised that the most important thing is to foster interest in social affairs and human relationships. There must be enthusiasm and persistence in their work. Not surprisingly, students are most interested in joining the "Travel Program", as everyone likes to combine work with leisure.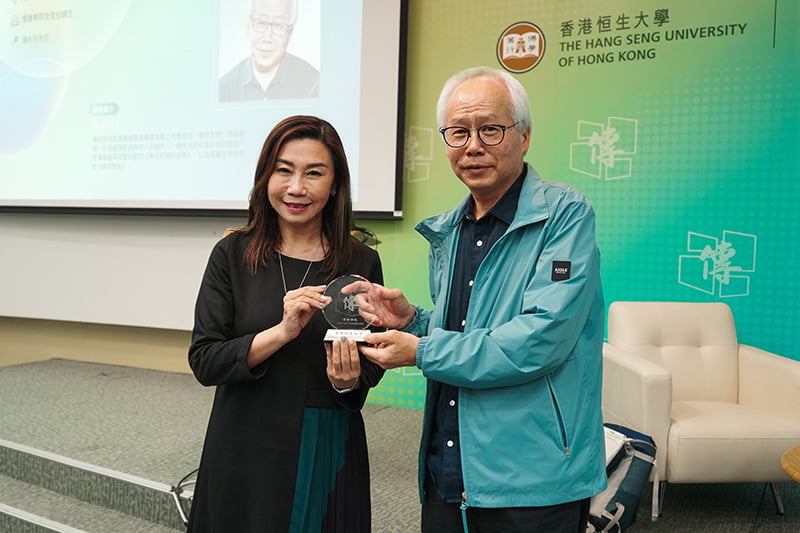 Professor Scarlet Tso, Dean of School of Communication, presents a souvenir to Mr. Yeung Wing Cheung.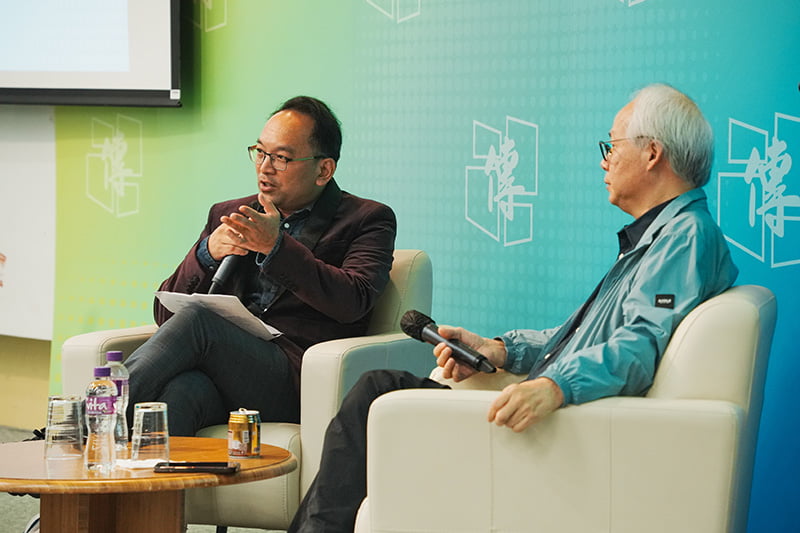 Dr. Sobel Chan Ka Lok, moderator of the talk, has a chit-chat session with Mr. Yeung Wing Cheung.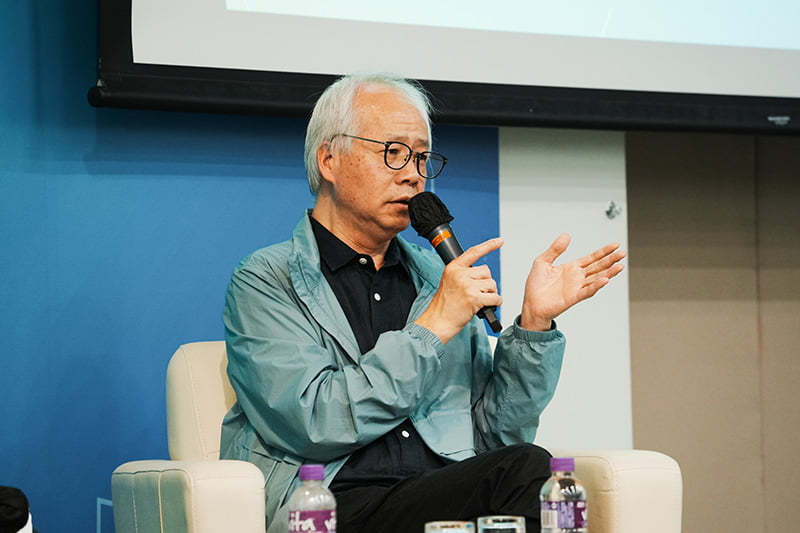 Mr. Yeung Wing Cheung taught students to have humanistic care and a sense of social responsibility when creating media content.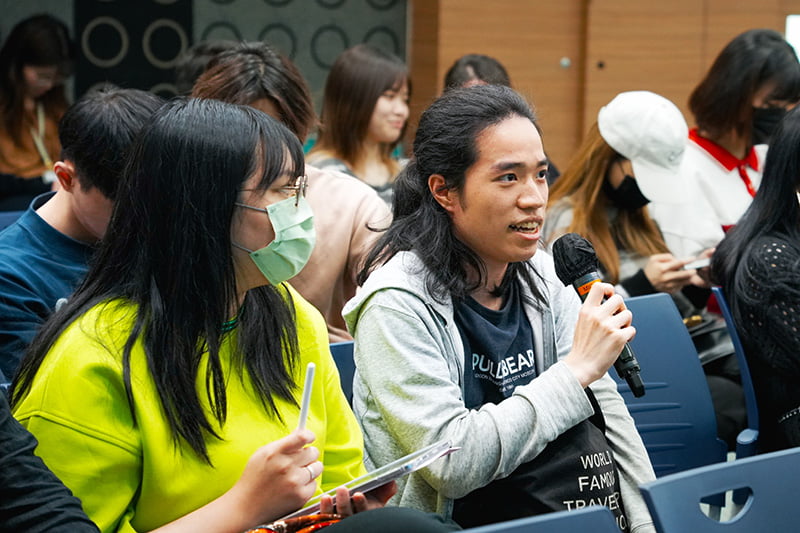 Student actively raises a question for Mr. Yeung Wing Cheung.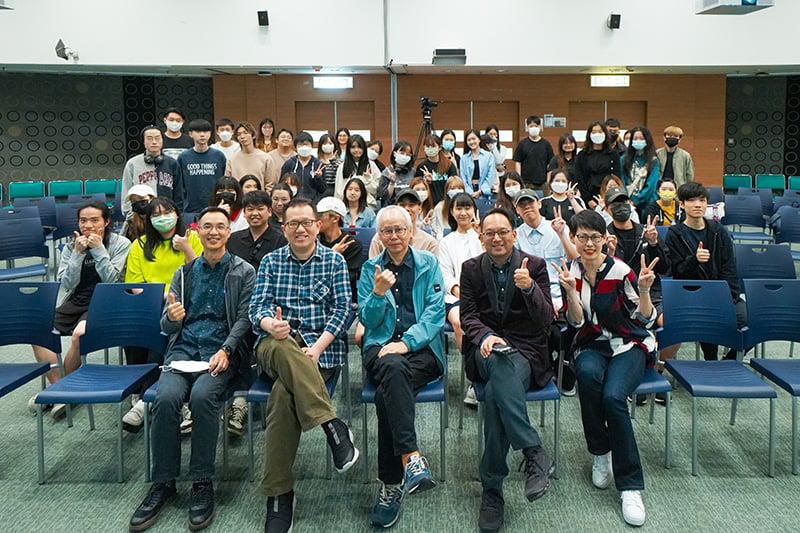 A group photo of Mr. Yeung Wing Cheung and the teachers and students of School of Communication.