On 8 June, a delegation of Guangdong University of Finance and Economics (GDUFE) led by Professor Ma Chijie and Professor Zhang Qiong, Dean and Associate Dean of the School of Humanities and Communication and the School of Network Communication (SHC-SNC Co-signature), together with Mr. Wang Qiang and Ms. Yang Chun, Deputy Director and Section Chief of the Hong Kong, Macao and Taiwan Affairs Office, and Ms Yu Weiyi, led a group of 13 students to visit The Hang Seng University of Hong Kong (HSUHK).
Dr. Tom Fong, Acting President, together with Professor Jeanne Fu, Acting Vice-President (Learning and Student Experience), Professor Ronald Chiu, Acting Dean of School of Communication (SCOM) and other representatives of the HSUHK welcomed the delegation. They explored the possibility of deepening collaboration by launching exchange programmes for students and teachers, as well as offering "2+1" joint programme for master's degree programmes. The HSUHK also arranged a variety of activities for the group of students, such as visiting the Jockey Club Residential Colleges and the university library to provide them with a deeper understanding of the HSUHK.
HSUHK and GDUFE inked a Memorandum of Understanding (MOU) in March this year. SCOM will strengthen collaboration with the SHC-SNC (Co-signature) under this collaboration framework.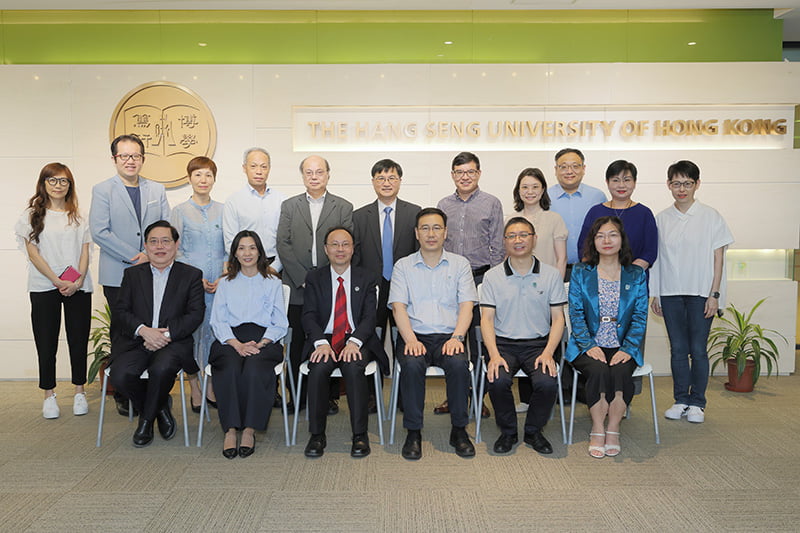 Group photo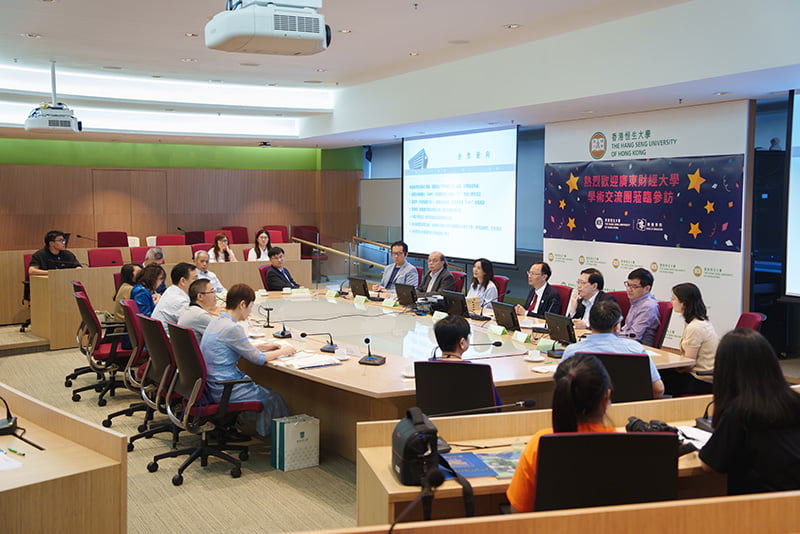 The representatives of the HSUHK and GDUFE discussed further collaboration.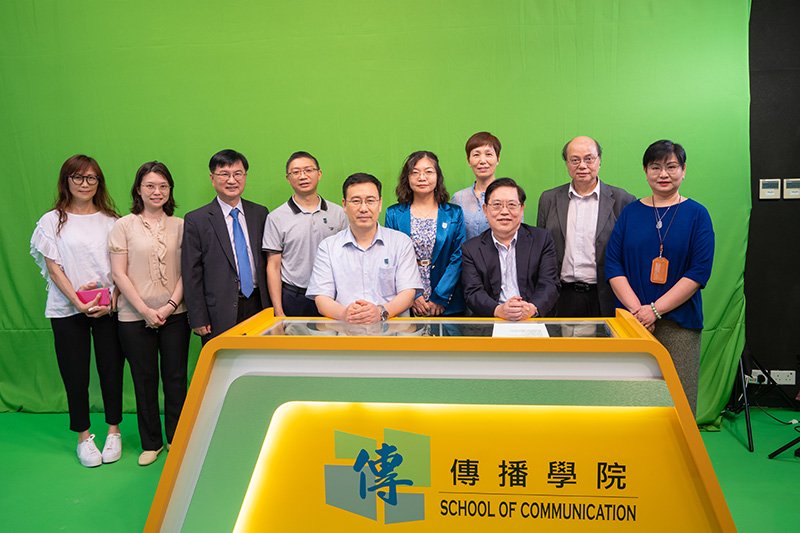 The delegation visited the SCOM Cinema and TV Production Centre.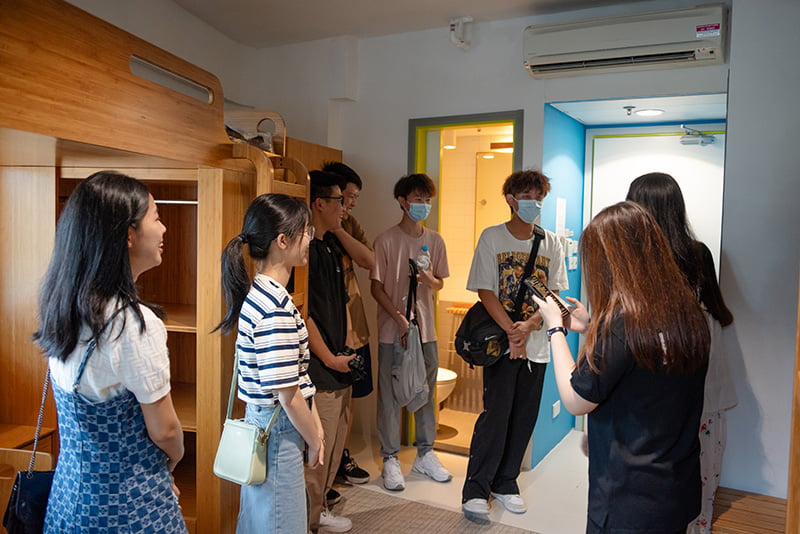 The delegation visited the Jockey Club Residential Colleges.